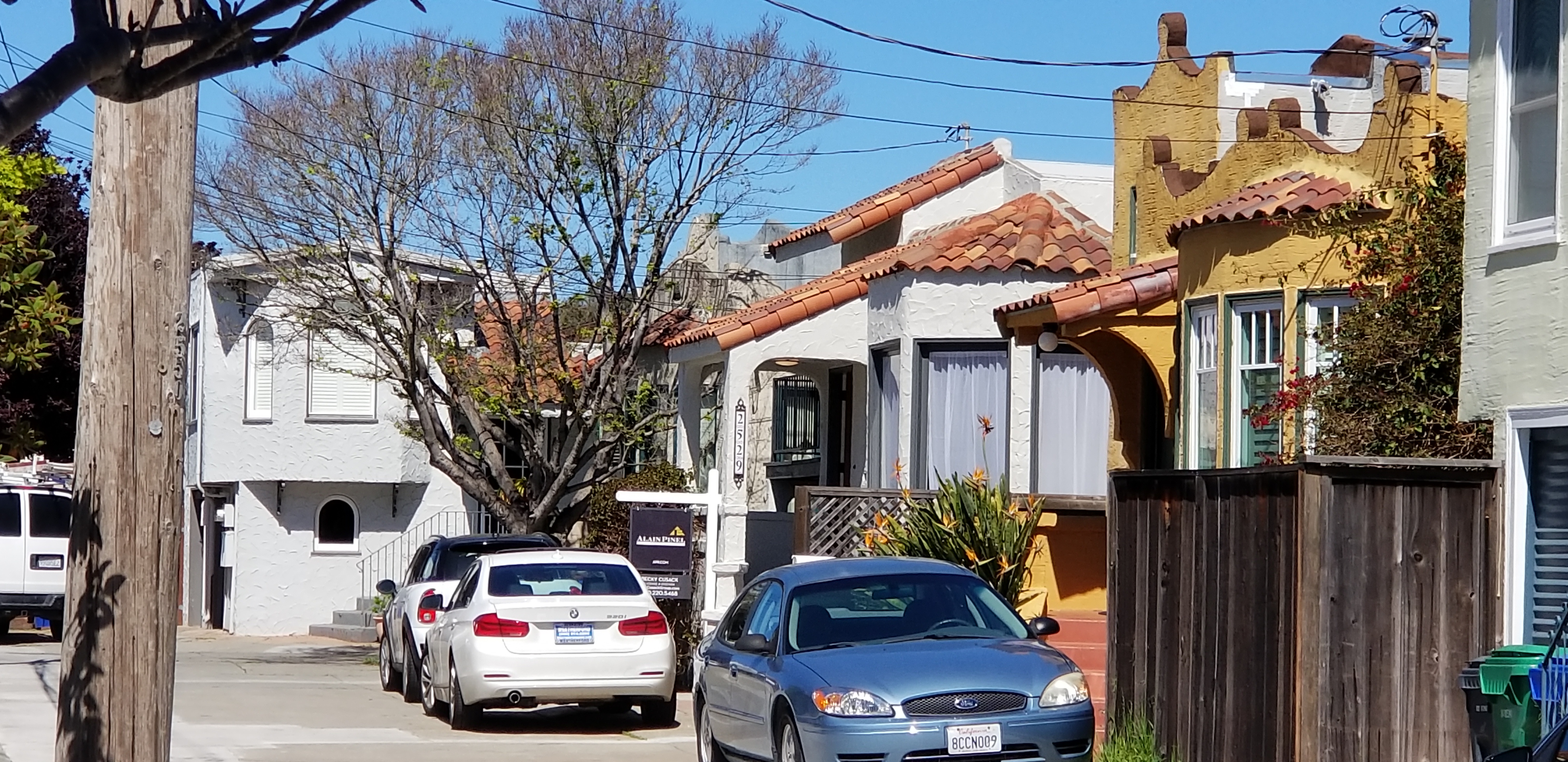 it has been some time since i blogged about the homes I saw on the Broker's Tour. Today was exceptional. Perhaps because we finally had a sunny day with a slight breeze in Alameda ... absolutely perfect weather. I toured three homes ... two on Bay Farm Island and one on the main island.
Becky Cusack's listing at 2529 Washington Way was a delight. Windows everywhere, over 1500 sf and nicely updated. The light in the house was amazing in all of the rooms. The backyard is cozy but seemed reasonably private. Priced at $949,000 ... a quick note about the street. Washington Way is a small private street lined with several bungalows and no front yards. This is a classic go play in the street location. The entrance to the street is tiny and hard to see. A wonderful little neighborhood.
Maureen Shandobil's latest listing is at 101 Ironwood Rd in the Baywood Townhouse development on Bay Farm Island. THIS IS A DETACHED home with over 2000 sf, 4 good sized bedrooms, beautifully remodeled kitchen and baths, fabulous floor plan and a wonderful, totally private deck off the Master Bedroom. There is nothing not to like about this home unless you are set on having a huge yard (in which case I will show some great places in Walnut Creek). This is priced at $899,000
If you want to be on the lagoon and have the yard to match it then Ringo Liu's listing at 376 Channing is the place to be. This is a spacious home with some nice amenities, but where you will spend your time is in the backyard with a gently rolling lawn area down to a spacious deck at the water's edge. Trust me on a day like today, it's barbeque time. This home is priced at $1,480,000
Here is the link to our website with all of the properties noted above. For property details click on the individual properties. You will be asked to register the first time you visit the site, but after that you can look as much and as often as you like. I have also added links to the agents facebook pages for your reference. And obviously, if you'd like to see any of these or any other home and aren't working with an agent you are committed to let us know CLICK HERE and we will set you up to get fabulous service.